Oscar Robertson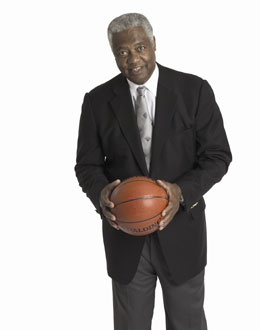 Orchem Corporation is 100% owned by Hall of Fame basketball legend Oscar Robertson and is the leading minority-owned specialty chemical manufacturer in the U.S.
We have over 100 years of combined technical expertise nationwide which we dedicate to providing superior performing products and programs and value-added services that our customers can rely on to help improve food quality, increase overall production, and lower costs. For more than 25 years we have been providing state-of-the-art proprietary formulated specialty cleaning and sanitizing chemicals to the food and beverage, institutional, industrial, residential, commercial, and healthcare industries. Additionally, we toll blend and private label a broad spectrum of liquid specialty products for customers who expect the same close tolerance specifications that we use in producing Orchem products.
Since 1981 Oscar has surrounded himself with a proven team of business professionals committed to providing our customers with quality, innovated, and environmentally responsible cleaning solutions. Furthermore, each of Orchem's products is backed by a dedicated service commitment unparalleled in the industry. Oscar's devotion to excellence on the basketball court has extended into his business life where quality people, products, and ethical business principals are the foundation he used to develop our championship team.
We continue to seek newer and better technologies to ensure our customers are the first to employ tomorrow's cleaning tools and to help them continue to provide the best quality and value to their customers.